Objective
Embark on a comprehensive technology intelligence journey focused on the dynamic realm of Smart Buildings and Home Automation Innovation and Technology Expertise. Uncover the latest technological breakthroughs, ongoing research, and advancements in this field from diverse sources such as startups, universities, and R&D groups.
---
In addition, delve into a detailed market analysis to grasp the current landscape and potential opportunities in the ever-evolving domain of smart buildings and home automation. Gain valuable insights with Signicent, that will shape the future of intelligent living
Challenges with Traditional buildings
Reduced Security Features: Older buildings might have less advanced security systems, making them more susceptible to unauthorized access and safety risks.
Energy Inefficiency: Traditional buildings may lack energy-efficient features, leading to higher utility bills and a larger carbon footprint.
Lower Comfort and Convenience: The absence of smart features can lead to reduced comfort and convenience for occupants, such as manual temperature adjustments and limited remote-control options.
Environmental Impact: Buildings without energy-efficient designs contribute more to environmental issues, such as higher greenhouse gas emissions.
Applications
Fine-resolution, privacy-preserving person and activity detection
Vital sign monitoring (breathing, heart rate)
Hand and body gesture recognition for access, interface control, and intention detection
Ultra-compact human-machine interfaces to laptops, watches, …
Security, surveillance, and smart access
Adaption of environmental parameters to the activity, focus, or stress level of people.
Innovations
This section focuses on Technology Scouting, which plays a vital role in identifying, analyzing, and exploring cutting-edge technologies, trends, and innovations in the smart building domain, latest advancements that drive intelligent infrastructure and shape the future of smart living.
Experience the Future of Smart Living with Infineon's Advanced Semiconductor Solutions, Software, and Tools. There cutting-edge technology empowers smart air conditioners to analyze their surroundings and intelligently adjust performance for optimum comfort and energy efficiency.
Leveraging state-of-the-art sensors and controllers, these systems can anonymously detect the presence and number of occupants in a room, ensuring personalized comfort and seamless automation without compromising privacy. Welcome to a new era of intelligent and adaptive smart homes and buildings, where innovation and convenience converge for a truly enhanced living experience.
Unveiling the Technology Revolutionizing Smart Buildings: Experience Intuitive Work and Living Spaces for Unparalleled Comfort, Safety, and Well-being. Discover smart homes that seamlessly adapt to occupancy levels, individual preferences, and activities, optimizing temperature, lighting, and ambiance. By employing advanced sensor technology, energy consumption is minimized, fostering sustainability and Eco-friendliness.
Access control is unobtrusively monitored, ensuring a secure environment without intrusion. Embrace a new era of smart buildings, where people feel at ease, safe, and healthy, thanks to cutting-edge innovations that enhance every aspect of their daily lives.
---
Each year Signicent provides consultancy to hundreds of organizations to help transform their innovations to value.
---
Market
The smart homes and building market are projected to reach 8.1% (CAGR) by 2028
Merger Acquisition

Siemens unveiled a transformative partnership with Qualcomm, aimed at revolutionizing smart devices and building automation. Leveraging Qualcomm's Snapdragon X55 modem-rf system and 5G private network technology, Siemens plans to create even more intelligent smart devices.
This innovation will reimagine building automation, particularly in the efficient connection of heating, ventilation, and air conditioning assets. The collaboration is expected to address the increasing demand for enhanced energy efficiency, reduced ownership costs, heightened security, and proactive maintenance solutions, meeting the evolving needs of their valued customers. Together, they are poised to reshape the future of smart buildings and usher in a new era of intelligent connectivity and automation.
Startups
Signicent has found a remarkable UK-based startup called Metrikus, during the analysis. This company has introduced an ingenious platform that leverages data from BMS-HVAC sensors, providing all the benefits of smart buildings without the requirement for expensive and time-consuming trials.
This company will help building owners, to sample the benefits of a smart building without undergoing an expensive and time- with consuming trial (smart building's starter kit coming in 11 sensors.)
Key Players
This section highlights the forefront of smart home innovation, featuring top leading global companies like GIRA, ABB, Philips, and Leviton. These industry pioneers are excelling in the smart home domain, driving advancements that redefine modern living with intelligent technologies and seamless automation solutions.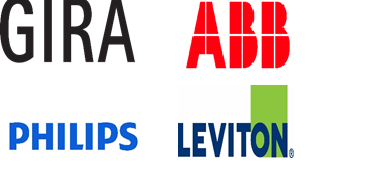 ---
Recent Report