The 5G network report will demonstrate the challenges faced by 4G, offerings of our approaches, and analysis to determine emerging techniques in the area of 5th Generation Network (5G).
---
5G is the future technology with faster speeds, more bandwidth, and a wider range than 4G and LTE mobile networks. 5G holds the potential to meet the demand of the ever-growing incline in data and enhancing connectivity globally. In addition to delivering faster connections and greater capacity, the fast response time referred to as latency is another advantage.
The 5G network report discusses this fifth-generation technology standard for broadband cellular networks.
The service areas are divided into small geographical areas called cells. 5G NR (New Radio) is a new air interface developed for the 5G network. It is the global standard for the air interface of 3GPP 5G networks.
According to our 5G network report, the global 5G technology market is estimated to be USD 37.5 billion in 2020 and is growing at a CAGR of 85.5% during the forecast period of 2020-2025 to reach USD 823.66 billion by 2025.
Report on Challenges Associated with 5G
5G is a software-defined network with 3D beamforming, high throughput, and increased user bandwidth. All the factors resolve the issues and concerns associated with previous networks.
Problem Statements
Difficult to reconfigure legacy 2G and 3G networks to support newer communications standards such as 4G and 5G.
Inefficient allocation of resources and upgradation of the cell sites. MIMO antenna is used to overcome the problem of 3D beam forming ( location specific of user )
Viable Solutions
It is always good to stay foresighted and have a very clear vision of the future innovations. The 5 G network report discloses information on the future of the 5G network. The report states that it will focus on compliance, guidelines, and convenience.
ALL-G unified Software Platform delivered 5G-like features, including low latency and network slicing to 2G, 3G and 4G networks.
Network planning platform generates an overall site score that is used to determine whether to upgrade the cell site.
Pillars of 5G Network
Massive MIMO: MIMO is a form of antenna technology that utilizes multiple antennas to enable signals that are traveling via different paths as a result of reflections.
3D- Beamforming Diversity: Beamforming is a technique that focuses a wireless signal towards a specific receiving device and reduces the interference of another nearby receiving device. The user sends a pilot signal towards the antenna and further, the antenna estimates the downlink channel and provide beamforming
Multimeter Wave (mmWave): 5G mmWave is a truly transformative technology that delivers the next-level performance and user experience beyond what is possible with traditional cellular networks. The electromagnetic spectrum of mmwave between (3-300GHz).
SDN – Software Defined Network/ Network Function Virtualization (NFV): Network slicing will give operators capabilities of creating different levels of services for different enterprise verticals, enabling them to customize their operations.
NOMA – Non-Orthogonal Multiple Access: In NOMA, multiple users can utilize nonorthogonal resources concurrently by yielding a high spectral efficiency while allowing some degree of multiple access interference at receivers.
Self-Configuration and Self-Optimization
5G native architecture supports any 5G Network Architecture Option by providing the service provider with the flexibility to choose any upgrade path that fits with their strategy. It also provides complete RAN orchestration, including self-configuration and self-optimization. All new radio units are self-configured by the software, reducing the need for manual intervention.
Benefits of Software Enable Platform In 5G
The network planning platform generates an overall site score that is used to determine whether to upgrade the cell site. By upgrading the cell site, and/or causing the site to be upgraded, the network planning platform improves overall service in the coverage area, thereby reducing latency rates, increasing available bandwidth and throughput, improving quality of service, all while allowing for a more efficient and effective allocation of resources.
Products/ Technologies
Snapdragon 750G
The Qualcomm Snapdragon 750G 5G Mobile Platform brings unbridled energy to every experience. Robust connectivity makes PC-quality gaming seamless at home and on the move. Global 5G support for all key regions, spectrum bands, and modes allows gamers to connect on the go, download in an instant, or smoothly stream from the cloud.
Exynos 880
The Exynos 880 includes a 5G cellular modem that enables lag-less streaming and rapid downloads. It facilitates the next-generation 5G experiences such as mixed reality (MR) and cloud gaming. Capable of supporting 5G's sub-6GHz, the Exynos 880 offers an upload speed of up to 1.28Gbps, and a download speed of up to 2.55Gbps that can be lifted to 3.55Gpbs with E-UTRA-NR Dual Connectivity that combines 5G and LTE capabilities.
Density 820
The MediaTek Dimensity 820 is the super-star of premium 5G smartphones. This 7nm, 5G-integrated SoC is the ideal platform for brands to make the most compelling, premium 5G smartphones that are comprehensively faster, better featured, and offer a superb power efficiency.
Kirin 985
Kirin 985 is integrated with 5G Modem, supports NSA/SA dual architectures and TDD/FDD full spectrum bands. As a leading full-frequency 5G SoC, Kirin 985 offers a flagship 5G experience, relieving the pain points of 5G users and realizes technological innovation in the fields of UL/DL speed, signal anti-jamming capability, high-speed mobile capability, 5G occupation ratio, latency and dual-SIM experience in 5G networks.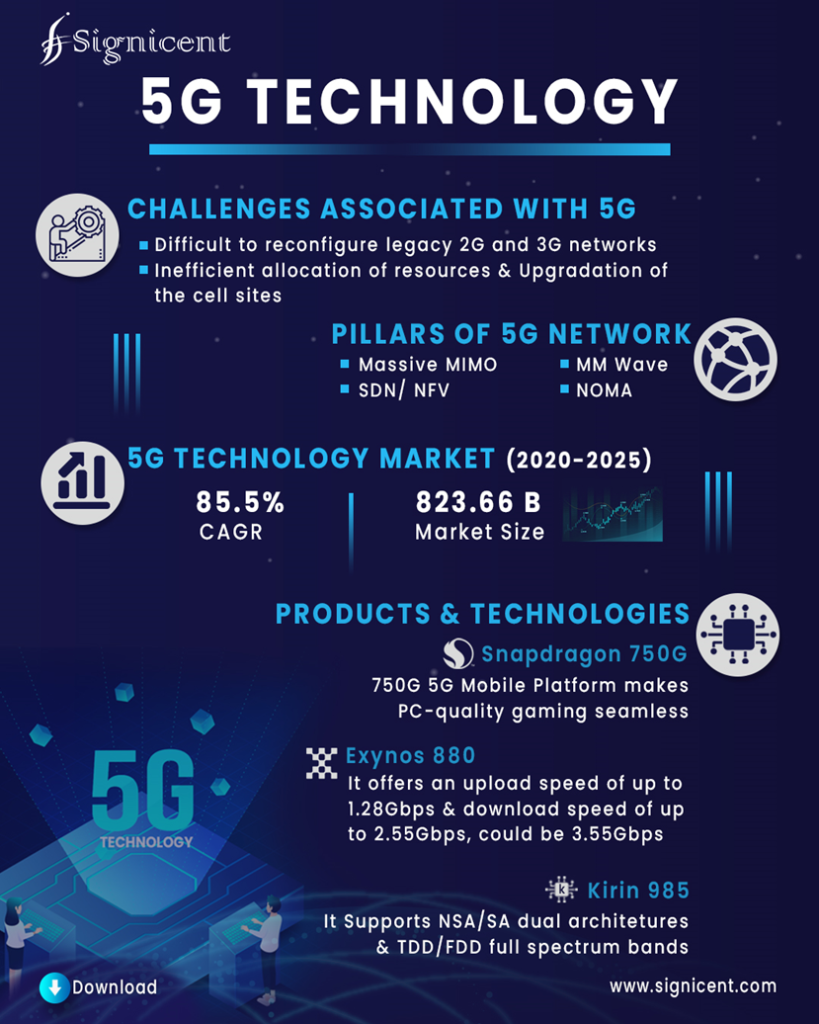 Artificial Intelligence/ Machine Learning
This 5G network report reveals how AI and MLcan be leveraged for the design and operation of B5G networks. Using ML techniques for future generation 5G networks may have the following advantages:
ML techniques may automatically extract the unknown channel information by learning from the communication data and prior knowledge.
ML algorithms may be able to model the highly nonlinear correlations and estimate (sub-)optimal system parameters.
ML will realize learning-based adaptive configuration of networks by finding out behavioral patterns and responding quickly and flexibly to various scenarios, for example, anticipating traffic and planning ahead rather than simply reacting to unexpected events.
Global 5G Technology Market
The Global 5G Technology Market is estimated to be USD 37.5 billion in 2020 and is growing at a CAGR of 85.5% during the forecast period of 2020-2025 to reach USD 823.66 billion by 2025.
Drivers
The vast consumer demand for high speed data connectivity.
Increased proliferation of mobile and connected devices across a number of industries.
Technological advancements in the field of sensors and semiconductors will boost the growth.
---
Each year Signicent provides consultancy to hundreds of organizations to help transform their innovations to value.
---
Start-ups
Some of the most indulged start-ups that are expanding their market revenue aggressively by incorporating technically sound solutions.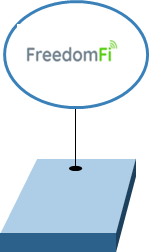 FreedomFi
Freedomfifounded in 2020, develops commodity hardware, open-source software and CBRS shared spectrum to build cost-efficient private LTE networks and future 5G IoT deployments.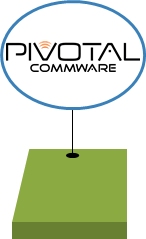 Pivotal Commware
Pivotal Commware founded in 2016, develops custom software, software-defined antennas, and radios for network operators who want increased speed, capacity, and spectral efficiency. It is a recognized pioneer of 5G mmWave technologies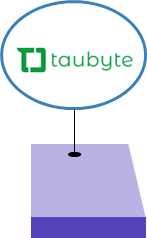 Taubyte
Taubyte founded in 2020, develops scaling software to the global infrastructure catalyzed by 5G and IoT; being fully automated it eliminates software development, deployment, and routing complexity at the Edge, allowing IoT developers to focus on product features while reducing costs and time to market
---
Key Players
The industry key players that drives the 5G market by extensively working on innovative solutions.

Huawei is a Chinese multinational technology company. It designs, develops, and sells telecommunications equipment and consumer electronics. It focuses on 5G innovative applications, prosper the 5G ecosystem, and accelerate 5G commercial success.
Huawei

Foxconn is a Taiwanese multinational electronics contract manufacturer. It continuously leverages its expertise in software and hardware. It has planned to invest $328 mn Asia Pacific Telecom's share private placement for 5G development.
Foxconn


Cisco is an American multinational company. Cisco develops, manufactures, and sells networking hardware, software. It provides a fully validated platform for operators to quickly bring new 4G LTE and 5G services to market with all the necessary compute, networking, virtualized, and management tools.
Cisco

Ericsson is a Swedish multinational networking and telecommunications company. Ericsson is the first company to launch live commercial 5G networks on four continents.
Ericsson
Acquisitions and Collaborations
Foxconn rival Luxshare acquires Wistron's iPhone plant
Paving the way to move up the Apple supply chain and challenge Taiwanese rival Foxconn, China's Luxshare Precision Industry has purchased two subsidiaries of Wistron, including a key iPhone assembly plant in the Chinese city of Kushan for 3.3 billion yuan (approx. $472 million) in July 2020.
Ericsson accelerates 5G for Enterprise with acquisition of Cradlepoint
On Sept 18, 2020, Ericsson has agreed to acquire Cradlepoint, the US-based market leader in Wireless Edge WAN 4G and 5G Enterprise solutions. The investment is key to Ericsson's ongoing strategy of capturing market share in the rapidly expanding 5G Enterprise space. Cradlepoint complements Ericsson's existing 5G Enterprise portfolio which includes Dedicated Networks and a global IoT platform.
Summary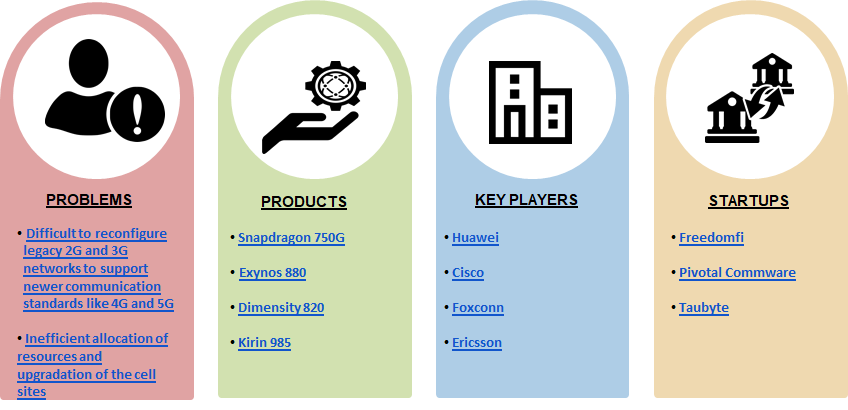 ---
Recent Reports