A new breakthrough in smartphone would be curved screen phones that two technology giants Samsung and LG released within weeks of one another. The technology of bendable screen would make gadgets more flexible to use as now they could be easily wrapped around the wrist or rolled up. Samsung has filed a patent in South Korea for a tablet like device that could be folded in half. Another major Electronic company in South Korea is also working on this technology and wearable head device that could be synced with smartphone to make calls and play music. There is not much advantage of having a concave/ curved display however experts suggest that this is a starting point from where we can set the stage for making devices wearable (say on wrist etc.)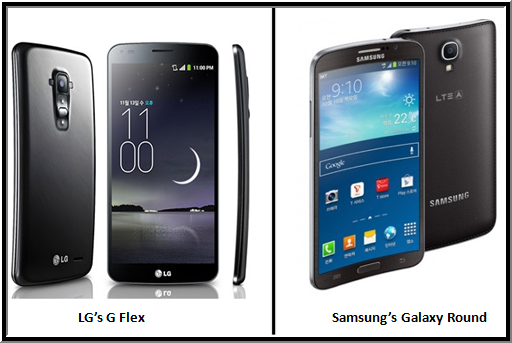 The device are still at developing stage or testing stage but the main curiosity would be regarding the new type of display that would be seen to give the screen curved and flexibility. Major competitors in US that are Microsoft, Apple and Google are working on these gadgets and testing prototypes with Asia suppliers. A step further, Organic Light emitting Diode (OLED) screens are major feature for concentration as it provides more vivid colors and could be thinner than LCD. OLED structure is used by Samsung and LG as well in their flexi screens and replaced glass by plastic to have better bending but the major issues of concern are that being plastic the screen would be more vulnerable to scratches, moisture, temperature and clarity would also be the issue. Therefore such films have to be developed and manufactured at large scale that would be devoid of the mentioned issues.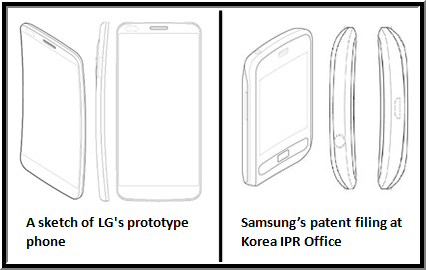 Companies like Kolon industry and Canatu Oy claims to have developed such films that could bend at sharper angles without a break in the screen and reach masses by end of 2014 after sorting out certain issues like sealing them with the main body. Lee Bang-soo, Senior Vice President LG Display Co. stated that the technology would be worked upon to develop devices that are foldable, bendable and rollable. With such a technology great possibilities could be predicted like rolling a TV screen multiple times and carrying it in purse.
Not only finding alternative to screens one must also be require to find the alternative to battery that contains electrolyte either in liquid or gel form and is more resistant to external pressure. While developing a substitute battery life and safety would be major issue and this would be a great challenge indeed!