The medical devices & diagnostics report will take you through Technology Scouting, Innovations, Commercialization, (Startups/Collaborations), Market Research, and concerned Regulatory Authorities.
---
Technology Scouting of Medical Devices
Innovative methods are incorporated in producing medical devices that are extremely precise as compared to traditional ones. Based on our technology and IP research we scouted for technologies, processes, and innovations happening in the medical devices & diagnostics field.
Some Challenges Associated with Medical Devices & Diagnostics
To comprehend the industry challenges, we diligently scrutinized thousands of scientific literature, patent literature, and inventions to address and decode the major problem areas of concern. We came across the following challenges that are most commonly faced.
IoT medical devices may act as a gateway of stealing sensitive patient data if not properly encrypted. Therefore it becomes essential for IoT medical devices' cyber security.
To treat Cancer, the diagnosis of biomarkers is a necessity. The traditional method of diagnosis of biomarker usually utilise large instruments and complicated procedures.
Laboratory-based testing is mostly tedious and requires specialized equipment with fairly complex protocols.
Technology Innovation in Medical Devices & Diagnostics: Report
In this section of the Medical Devices & diagnostic report, the experts of Signicent have found out the most innovative solutions.
Possible solutions for the protection of patient data include data encryption, authorization of devices, software that could identify, classify, profile behavior and risk, and secure all medical and IoT.
Non-invasive, rapid & accurate methods for earlier detection of rejection such that those based on urine or plasma sample.
Multiple technologies are implied for the rapid and precise detection/ diagnosis of biomarkers for cancer treatment such as a novel handheld device, colorimetric aptamer-based sensor, and CRISPR-based methods.
Point-of-care (POC) testing allows physicians and medical staff to accurately achieve real-time, lab-quality diagnostic results within minutes (rapid) rather than hours.
Storing & Managing Personal Health Record in Encrypted Manner
A blockchain-based system for EHR data sharing and integration can deal with data security. Each hospital is asked to provide a blockchain node integrated with its own EHR system to form the blockchain network. And a web-based interface will be used for patients and doctors to initiate EHR sharing transactions. Data sharing transactions were implemented using chain code.
---
Each year Signicent provides consultancy to hundreds of organizations to help transform their innovations to value.
---
Emerging Technology In Cancer Biomarker
A prototype for a hand-held device to measure a biomarker for cancer, paving the way for home-based cancer monitoring and improving access to diagnostic testing. The device works much like the monitors that diabetics use to test their blood sugar levels and could be used in a medical clinic or at home, all without lab work, greatly simplifying the process for testing blood for cancer's signature.
A rapid, precise, and sensitive colorimetric aptamer-based sensor for the detection of adenosine biomarkers for lung cancer monitoring. The reference discloses a sensitive, rapid, and in-situ colorimetric aptamer-based sensor for adenosine detection. A biomimetic electronic-eye (E-eye) was utilized as portable in-time detection equipment with the help of which a promising platform for adenosine detection was developed. The whole detection procedure can be done in 20 minutes.
CRISPR-Cas-amplified urine biomarkers for multiplexed and portable cancer diagnostics. Chemically stabilized DNAs tagged to synthetic biomarkers produce precise diagnostic signals via CRISPR nucleases in cancer models.
The reference discloses the use of chemically stabilized DNAs to tag synthetic biomarkers and produce diagnostic signals via CRISPR nucleases. It further discloses that in cancer models, DNA-encoded urine biomarkers can noninvasively detect and monitor disease progression. Thus, demonstrating that nuclease amplification can be harnessed to convert the readout to a point-of-care tool.
Delivering precise and accurate results with the help of a compact portable microplate reader for point of care medicine
The reference discloses a small portable microplate reader for use with immunoassays molecular diagnostics, providing new opportunities in point-of-care medicine which enables lab work to be executed outside of traditional research facilities. Thus, making the device fit space and needs with convenience and accessibility.
Micro-Spectroscopy & Imaging System
A smartphone-based portable micro-spectroscopy/imaging system and its potential for point of care testing. The reference discloses a novel micro-spectroscopy/imaging system comprising a portable spectrometer as an optical sensor and a compact homemade microscope to acquire the image and spectra of micron-scale regions. It further highlights the potential for adopting a smartphone-based micro-spectroscopy/imaging system for point-of-care testing.
Innovations in Disease Diagnosis & Treatments
MEDICAL UNIVERSITY OF SOUTH CAROLINA, USA: New database could help lead to personalized treatments for breast cancer patients- A new database of 40 breast cancer cell lines will help researchers deepen their understanding of these cell lines and speed the development of new gene-targeted therapies.
UNIVERSITY OF CAMBRIDGE, ENGLAND: New gene therapy can regenerate nerve fibers, brings hope of treating glaucoma- Scientists from the University of Cambridge are using gene therapy to regenerate damaged nerve fibers in the eyes. The study is proving that injuries that were once thought to be irreparable may be preventable in humans.
CORNELL UNIVERSITY USA: Intercampus team to develop post-transplant UTI diagnosis- The intercampus research team at the university is working to develop a quick, inexpensive method for accurately diagnosing urinary tract infections (UTI) in kidney transplant patients, through molecular profiling of cell-free DNA in urine.
To know more about the Future of Biomedical Device Packaging, click here.
Global Market for Portable Medical Devices
The global IoT medical devices market is anticipated to reach USD 63.43 billion by 2023. However, the global portable medical devices market size was estimated at USD 44.2 billion in 2017 and is anticipated to expand at a CAGR of 8.7% over the forecast period.
Accurate and real-time monitoring with technological advancements and the rising number of product approvals by the regulatory authorities are the significant drivers that are impacting the market. The smart medical devices market is fueled up by the inclining need for smartphone-compatible and wireless medical devices, as well as uprising awareness and emphasis on fitness.
The market segmentation is done on the basis of Product, Application, End-User, and Region.
Start-ups in the Devices & Diagnostics
Tempus (Chicago) founded in 2015, uses AI to improve the domain of precision medicine. Tempus offers healthcare providers an operating system as well as a library of clinical data. This can be used to create a personalized treatment plan for their patients. Furthermore, this platform and the resources can be used to conduct clinical research.
Healthy.Io (Israel), founded in 2013, provides a technology that is approved by FDA. The technology holds the potential to turn smartphone cameras into at-home medical testing kits. The users can undergo UTI testing, prenatal monitoring, as well as open wound assessments. Healthy.Io has partnered with organizations like NHS, Johns Hopkins Medicine, and the National Kidney Foundation.
Bruin Biometrics (Los Angeles), founded in 2009, is a medical device startup. It is known for its specialized biometric sensor-based technology. Their flagship product – the Provizio® SEM Scanner is sold in more than 9 countries.
CMR Surgical (UK), founded in 2014, develops equipment and systems that aid in minimal access surgeries. Their main product is the "Versius," which is a minimally invasive surgical robotic system designed to easily integrate with any operating room. The company recently raised $600M in series D led by Ally Bridge Group and Softbank Vision Fund
Elemental Machines (US), founded in 2014, is using IoT technology from American telecom giant AT&T to make its critical lab equipment smarter.
Collaborations in Biomarker & Transplantation Rejection Monitoring
InterVenn(San Francisco) has announced a collaboration with Agilent Technologies(California) to develop cutting-edge precision diagnostic tools by investigating targeted glycoproteomic biomarkers for diseases such as cancer. The focus of this collaboration will be on diseases common in Southeast Asia
Accenture(Ireland) and Tokyo Women's Medical University (Tokyo) have agreed to conduct joint research using artificial intelligence (AI) to verify and analyze kidney transplant test results, recognize early-stage kidney transplant rejection tendencies, and foresee side effects in efforts to identify more effective post-operation treatments for patients
Regulatory Authorities for Medical Devices & Diagnostics Report
In this section of the medical devices & diagnostics report the regulatory authorities for medical devices are discussed for clearance and expansion of the business.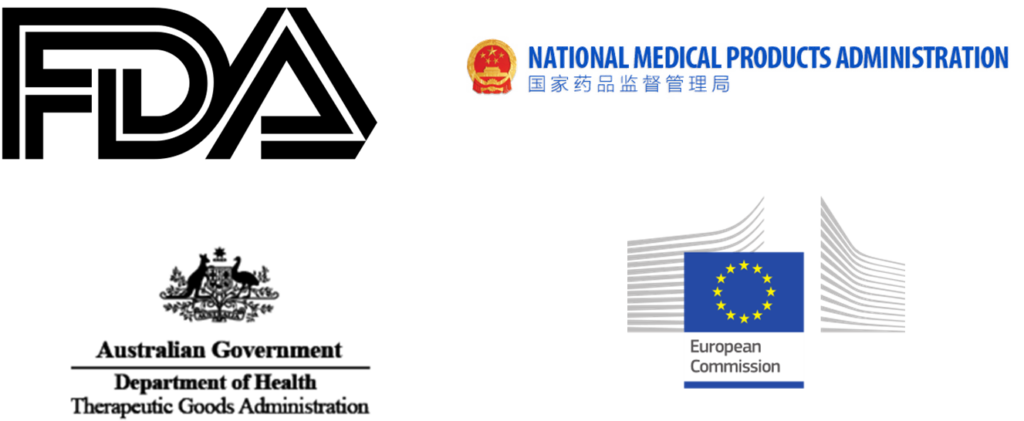 Acquisitions In Medical Devices
Medtronic one of the universal leaders in medical technology, on Dec. 17, 2019, announced that it has completed the acquisition of Klue. It is a software company that concentrates on behavior tracking. Klue's technology is foreseen to be incorporated into the Medtronic Personalized Closed Loop (PCL) insulin pump system.
Boston Scientific Corporation on October 6, 2021, announced that it has entered into a definitive agreement to acquire Baylis Medical Company Inc. This acquisition will amplify the Boston Scientific electrophysiology and structural heart product portfolios to include the radiofrequency (RF) NRG® and VersaCross® Transseptal Platforms.
---
Recent Report