The objective of the report is to carry out technological research on "Oral Care". The oral care report will include recent innovations, market research, and competitive intelligence in the field of dental care.
---
Oral and dental health is a fundamental part of overall wellness. Poor oral hygiene can cause gum disease and tooth decay. It has also been related to heart disease, cancer, and diabetes. Early adoption of good oral practices, such as brushing, flossing, and reducing sugar intake, will ultimately help you to prevent expensive dental treatments and long-term health problems.
Furthermore, some of the challenges faced by the dental industry are discussed followed by innovative solutions to overcome those challenges.
Challenges
Alumina or silica are typically found in toothpaste for cleaning the surface stains from teeth. But leads to thinning of the enamel layer and the tooth steadily darkens in color.
The soft manufacturing material of the braces causes the molar to lean easily when it is pushed forward.
Innovative Challenges
RF-toothbrush (Radiofrequency toothbrush)
RF-toothbrush is developed by HomeSkinovations, Ltd. (Yokneam, Israel). It aims to offer teeth whitening, a safe and efficient reduction of extrinsic stains at home without changing the regular dental hygiene routine. Everyone accepted and loved the toothbrush.
Invisible tooth corrector for assisting molar advancement
Coming up with an invisible dental appliance that assists molar emergence. It fixes the technical issue of forward inclination in the molar correction process. The centering device is featured in a corrector as a preferred way of rectifying the early stage.
Emerging Technologies
This section of the oral care report demonstrates Signicent's analysis to determine emerging technologies. The recent technologies for efficient dental care are developing day by day.
Dental Fillers via 3D Printing Technology
The oral care report focuses on discovering and analyzing novel- innovative dental fillers that can be used to treat dental caries. The fillers can be accomplished by utilizing 3D printing technology.
A wide range of raw materials can be utilized in this technology. Some of them are Tinidazole, Ethyl cellulose, Hydroxy-propyl methylcellulose, Polyvinyl alcohol, Tri-ethyl citrate, 3D scanners, Millipore fillers, and many more.
The key elements that are needed to carry up the experiment are as follows:
Mold design & fabrication
Fabrication of dental fillers
Cutting & thermal pressing
Bioactive Dental Adhesive System With tt-Farnesol
Antibacterial compounds have been incorporated into dental materials. This will aid the long-term life of restorations. A commercial universal dental adhesive was incorporated with the antibacterial buy Spotify Plays agent tt-farnesol to create 3 experimental adhesives. This will help in examining the antibacterial and bonding abilities of the dental adhesive.
The incorporation of tt-farnesol into the adhesive system significantly reduces the bacterial viability, bond strengths, Degree of Conversion (DC), and production of extracellular insoluble polysaccharides (EIP).
Merger & Acquisition
This section of the oral care report elaborates on one of the most significant collaborations.
BIOLASE is a leading manufacturer of exclusive dental laser systems in the global market.EdgeEndo® is committed to the mission of providing cutting-edge products to the dental market.
Biolase (US) in association with EdgeEndo (US) has developed a device for endodontists, called EdgePRO. It is a next-generation laser-assisted microfluidic irrigation tool.
With this technology, debridement, cleaning, and disinfection are highly improved. It also removes the smear layer and biofilms utilizing advanced laser light sound technology along with traditional irrigation solutions.
---
Each year Signicent provides consultancy to hundreds of organizations to help transform their innovations to value.
---
Innovative Products
There have been significant improvements in oral care. This section has highlighted a few of the innovative products recently introduced to the dental care industry.
CES 2020 has introduced a product Oral-B iO, a smart toothbrush with a novel magnetic drive to quieten the motor and sensors that can detect which quadrant of your mouth you're brushing. It also comes up with an AI coaching app that guides you to completely clean your mouth. The iO contains multiple cleaning modes and a pressure sensor that alerts you if you're brushing too hard.
American Orthodontics proposed a product called BracePaste®, a light-curable adhesive with a minimal bracket drift design. It offers an efficient clean-up, providing optimum bonding between metal and ceramic-based brackets. It also has a fluorescence feature under UV light for enhanced adhesive clean-up.
Colgate® introduced its extraordinary recyclable toothpaste tube with "Recycle Me!" packaging in the United States. Since HDPE recycles at the highest rate in the US, it was chosen to make the product.
Market Segmentation
Market segmentation can help in identifying the sectors that are not currently reaching the market efforts. Focusing on those specific segments helps in expanding into new markets. The oral care market is segmented into the following:
By product types
Breath Freshers
Dental Floss
Mouthwash & Rinses
Toothbrush & Replacements
By distribution channel
Supermarkets
Convenience Stores
Pharmacies & Drug Stores
Online Retail Stores
Dental prosthesis Cleaning Solutions
Startups
Willo launched an electric oral care device. It is an easily operated tooth brushing robot for kids. This brush has made it easy brushing for kids at home. With an initial focus on oral care concerns, the startup has worked with dental professionals.
SouSmile is a Latin America-based dental beauty startup that believes everyone should smile openly. They created dental technology for teeth whitening and alignment. This company makes direct sales to consumers. The two ultimate products designed by SouSmile are Invisible braces and Combo smile.
Global Oral Care Market Analysis
Market analysis plays a vital role in better understanding the dynamics of the global market. The Oral Care market is projected to grow at a CAGR of 8.1% from 2021 to 2028.
Key Players
In this section of the oral care report, the key players of the dental care market are mentioned.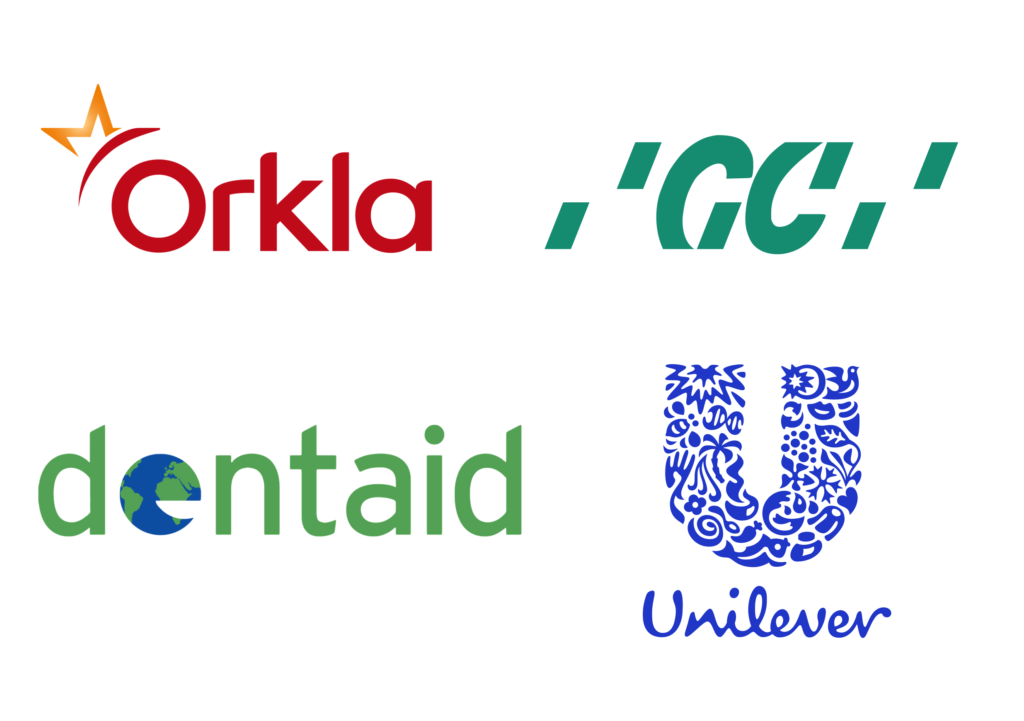 ---
Recent Report