The objective of the report is to conduct a technological intelligence on "Ready to eat foods" wherein the concept area involves new innovations in the area of Food. The report covers the following aspects:
Recent innovations & trends in the domain of food
Market Analysis
---
Ready-to-eat food refers to pre-cooked and pre-processed food that does not require any preparation and can be consumed directly. Some of these foods can be heated using a microwave and can be readily consumed.
These foods are also known as prepared foods, examples include ready-to-eat pizza, pasta, lasagna, salad bars, extruded snacks, dips, etc. They are sometimes referred to as convenience foods due to how convenient they are. Ready-to-eat foods also include health foods including protein bars that have health benefits along with the convenience that it provides to the consumers.
The ready-to-eat food segment industry has demonstrated to be one of the fastest-growing markets, particularly during the COVID pandemic. Due to the busy and active lifestyles in the modern era, today's youth is the market's primary target group. They choose ready-to-eat meals for their convenience. With such a wide range of demand, the ready-to-eat sector will experience rapid expansion.
Challenges in Ready to Eat Food Industry
There were numerous challenges encountered in the segment of ready-to-eat food. Some of them are listed below:
Increasing Health Concern
People are becoming more concerned about their health as a result of ready-to-eat meals' high salt, sugar, and fat concentrations, which can raise cholesterol and blood pressure and increase the risk of diabetes, hypertension and heart disease.
Short-Shelf Life
The RTE has a limited shelf life which makes them susceptible to food-borne pathogens. Companies need to find new methods and new techniques for making Ready to eat food safe.
Negative Perception among Consumers
There is a common conception among people that ready-to-eat food manufacturers use a lot of preservatives and additives to increase the shelf life of products.
Stringent Regulatory Guidelines
The Food industry has been strictly governed by government regulations. Organizations such as FDA, EPA, OSHA and FTC are stringent in enforcing norms for the launch of healthy products.
Innovations
The solutions for the above challenges have been mentioned below.
Low-fat whipping cream with soy protein isolate & k-carrageenan
The development of low-fat whipping cream using soy protein isolate and k-carrageenan gum can be one of the potential solutions. Not only this formulation is comparatively healthy in whipping creams, but it also increases the flocculation of fat droplets in the cream, decreases the overrun and is comparatively low in overall calories it provides.
This formulation of a low-fat whipping cream aims in assessing the effect of protein/K-carrageenan mixture as a replacement for dairy fat portion as whipping cream and enhances the characteristics of the final product. The new formulation of the fat substitute blend contains 44.5% water, 46.4% SPI and 9% k-CG.
A combination of water, soy protein isolates and k-carrageenan were able to decrease the fat content in the final product with enhanced quality attributes. Therefore, it can be concluded that k-carrageenan and soy protein isolate can be used in the preparation of low-fat whipping cream.
Egg replacement in sponge cake with chia seeds
Vegetarian ingredients like chia seeds can be a vegan solution in cakes and bakery products. Chia seed flour can be added to products like a sponge cake at a maximum concentration of 3% without affecting its consumer acceptance and other quality attributes.
The addition of 3% chia seed flour was found to be an appropriate alternative for replacing eggs in sponge cake. The ingredient was vegan and had good effects on its nutritional quality, antioxidant properties, free radical scavenging, etc. These results suggest that chia seed flour can be used as an egg replacer in sponge cakes and bakery products.
By-product utilization of date press cake to make vegan protein bars
By- product from the date is high in protein and carbohydrates, hence can be used in product valorization.
Using date press cake powder to make vegan cookies and protein bars is practical, affordable, and healthy because these goods have great nutritional value. They were notably beneficial for vegetarians and included high percentages of the dietary recommendations for most of the nutrients evaluated for teenagers and athletes.
Vegan gluten-free Alfajor development
Traditional confectionaries like alfajor can be made vegan using grains and nuts other than wheat including peanut okara, sorghum flour and rice flour. This approach is appealing to the market and also does not have any negative impact on the sensory profile of the final product making the product vegan as well as gluten-free.
All the formulations had good acceptance but the samples with a higher concentration of peanut okara and sorghum flour were softer, that's why they were preferred by the consumers more. These agro-industrial products and the by-products can be used in the formulation of vegan gluten-free bakery products.
All formulas were well received, however increasing proportions of peanut okara and sorghum flours resulted in softer alfajors, which were favoured by consumers. As a result, a gluten-free alfajor with sensory quality was developed, giving value to an agro-industrial by-product.
---
Each year Signicent provides consultancy to hundreds of organizations to help transform their innovations to value.
---
Collaboration
Renewal Mill has collaborated with Miyoko's Creamery for developing vegan cookies. In a partnership, both companies have developed salted peanut butter cookies which will be sold under the brand name Renewal Mill.
Market Insights
The Global market size of Ready to Eat Foods is expected to reach up to a value of USD 260.83 Bn by 2027 from USD 180.00 Bn in 2022, growing at a CAGR of 7.7 % during the forecasted timeline.
Market Segmentation
This section of the report highlights the specific segments of the market based on different factors.
By Types
Vegetable-Based
Cereal Based
Meat/Poultry
Others
By Distribution Channel
Online Store
Departmental/ Convenience Store
Specialty Store
Supermarket/ Hypermarket
Others
Based on the Geography
North America
Latin America
Europe
East Asia
South Asia
Oceania
MEA
Key Players
This section of the report highlights the key players working actively in the food industry.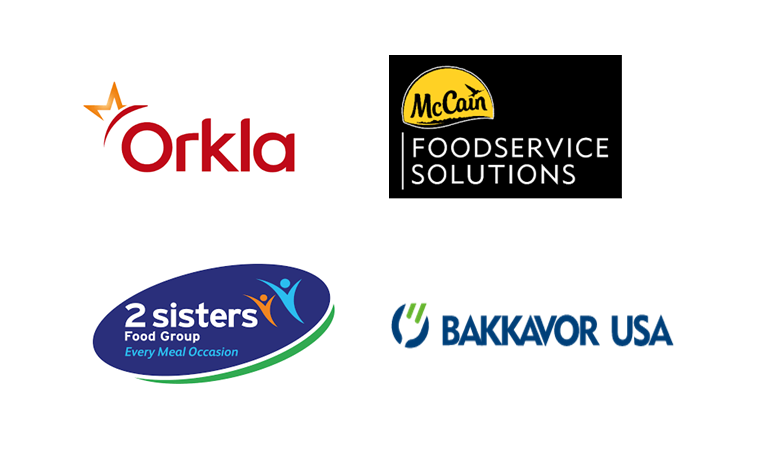 ---
Recent Report