The objective of the report is to conduct a technology intelligence study on Deodorants. The report on deodorants will cover the following aspects:
Details of innovation focusing on the plant-based formulation of Deodorants.
Innovation & research on plant-based deodorants, by-product usage in the deodorant formulation, and replacement of aluminium-based deodorants.
Investigation of various competitors, key players, and associated technologies.
Information related to Market Research covering market segmentation, key geographical areas, emerging start-ups, and key collaborations.
---
More and more people are looking for deodorants and fragrance options with functional and cognitive benefits e.g., improved sleep, boosting mood, maintaining focus, calming purpose, stress release, etc. Furthermore, as today's population has started shifting towards veganism, there has been a rise in the demand for vegan personal care products.
Problems
Almost all deodorants contain harmful chemicals which can cause irritation, dermatitis, and can even cause carcinogenic effects. Therefore, there is a need to opt for natural alternatives to overcome the harmful effects of these chemicals.
Harmful chemicals found in many antiperspirants such as aluminium salts, to inhibit sweating can cause allergic reactions. Moreover, it increases the risk of other diseases like Alzheimer's disease and can cause inflammatory reactions as well.
Innovative Solutions
There is no denying that companies that adopt innovative approaches reach new heights in their industry. Innovations aid in the expansion of businesses by offering new market opportunities. This section of the report enlists the innovative solutions that overcome the above-mentioned problems.
Deodorant formulation from patchouli plant essential oil
Azuluen can serve as an active ingredient in deodorants. It has been found that the use of pachouli oil in deodorant was very influential on smell. No side effects of the compound, like skin irritation or toxicity, were observed in the wearer. It has been found that the sonication of pachouli oil degrades it to increase the azulene that acts as an anti-bacterial active agent.
Products from Bioconverted Lotus Corniculatus (BLC)
Lactobacillus acidophilus KNU-02 has been used to test the potential of bio-converted products derived from the Lotus Corniculatus seeds.
It has been observed that it reduces the intensity of axillary malodor, thus making BLC a viable deodorant material in cosmetic products. This research establishes the potential of a microbial bio-converted cosmetic composition.
BLC treatment seems to reduce body odor and enhance the richness and network density of the axillary microbial community. Thus, the BLC containing cheap bioactive compounds could be a potential source of ingredients for cosmetic products to reduce axillary malodor and alter the associated microbiota.
Crystal salt deodorant from citrus essential oils
Alum natural mineral salt is the world's leading crystal deodorant. Its use in deodorant formulations can be a potential solution.
The crystal deodorant shows antimicrobial properties when combined with natural essential oils. Moreover, these essential oils from C. sinensis did not affect microbial activity. It is less toxic as there are no lead or cadmium formations in C. aurantifolia.
Innovative products
Microbiome friendly deodorant
Bare Biotics launches Microbiome Friendly Deodorant. The product is made with prebiotics and postbiotics to help in skin balance and combat underarm odor by promoting the growth of good bacteria that helps neutralize odors and fight harmful bacteria.
It includes nourishing butter and oils that combat dry, irritated, or itchy underarms and leads to moisturized and nourished skin. Other soothing ingredients include coconut oil, shea butter, and avocado oil.
Natural deodorant
Unscented with Prebiotics is a natural deodorant launched by Oars + Alps LLC, US. The product uses prebiotics to prevent body odor and is an aluminum-free deodorant. The product uses ingredients like propanediol (Corn-derived), glycerin (Plant-derived), diatomaceous Earth, Maranta Arundinacea (Arrowroot) root powder, saccharomyces ferment, and many more to maintain skin microbiome. Not only aluminum-free, but the product is also free from alcohol, glycol, paraben, phthalates and sulfates.
---
Each year Signicent provides consultancy to hundreds of organizations to help transform their innovations to value.
---
Market
The global deodorant market is expected to expand at a CAGR of 4.0 % from USD 22.54 Bn in 2018 to reach a value of USD 30.76 Bn by 2026 over the forecast period.
Manufacturers focusing on innovative products are expected to power the market growth. Moreover, increasing consciousness regarding personal grooming is estimated to drive the market.
Market Segmentation
This section of the deodorants report focuses on specific sectors required to expand the market by grabbing opportunities. Market segmentation of the deodorant and personal care market has been listed below.
By Product Type
Based on Packaging
Metal
Plastics
Glass
Others
By End User
On the basis of Geography
North America (USA, Canada & Mexico)
Europe
Asia Pacific
South America
Middle east & Africa
Key Players
This section of the report on deodorants enlists the leading players working actively in the deodorant and personal care industry.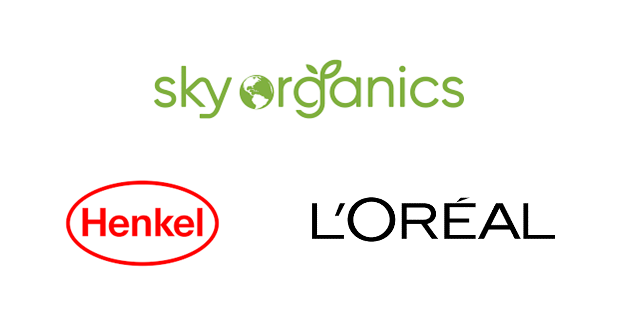 ---
Recent Report