Objective
The focus of this study is the exploration of innovative materials to be utilized in the manufacturing of pumps. The objective is to uncover emerging technologies and automation aspects in the pump industry. By identifying these new materials and technologies, the study aims to contribute to advancements in pump design and manufacturing processes.
---
Moreover, the study also aims to provide comprehensive insights into the global pump market. This includes identifying key players, suppliers, and regions that are actively involved in the domain of interest. By understanding the market dynamics and key stakeholders, manufacturers can make informed decisions and potentially gain a competitive edge.
The research is crucial as it not only seeks to enhance the performance and efficiency of pumps through innovative materials and automation but also aims to provide valuable information on the global market landscape. This information can be used by industry participants to strategize, invest wisely, and foster collaborations to drive further advancements in pump technology.
In summary, the study's main objectives are:
Exploration of innovative materials for pump manufacturing.
Investigation of emerging technologies and automation in the pump industry.
Procurement of detailed information about the global pump market, including key players, suppliers, and regions of interest.
By combining these objectives, the study seeks to contribute meaningfully to the field of pump technology, fostering progress and growth in both the engineering of pumps and their market presence.
Challenges
The precision casting method involves the production of intricate graphite or ceramic molds, but it comes with the drawback of a prolonged process flow. Additionally, a challenging aspect of this method is the presence of an alpha brittle layer on the casting surface, making its removal difficult.
Spherical powder HIP (Hot Isostatic Pressing) near-net-shape method: To implement the spherical powder HIP (Hot Isostatic Pressing) near-net-shape method successfully, it necessitates the use of high-quality spherical powder. However, when applying the argon atomization method for HIP near-net forming of titanium alloy spherical powder, it leads to the undesirable outcome of irreparable residual pores.
Forging & precision machining method: The forging & precision machining method typically exhibits a material utilization rate of less than 30%, resulting in significantly higher manufacturing costs for the component.
Innovations
Signicent's research excels in technical depth and Investigational Research, delving into narrow technology domains to deliver valuable insights. Clients benefit from solution-oriented perspectives and a refined information landscape, enabling informed decisions to address specific challenges
A Northeastern University, China, based R&D, has introduced an innovative additive manufacturing technique for crafting a titanium alloy hydrogen pump impeller designed for ultra-low temperature environments, achieving a tensile strength at both room temperature and 20K that rivals that of traditional forged titanium alloy impellers.
ALES has developed a cutting-edge remote water pump system that offers convenient water filling capabilities for a storage tank situated on a mountain using a dedicated water pipe. The system can be activated effortlessly through two methods: by placing a phone call or by sending a simple SMS to the TRB 141 gateway SIM card from any standard cell phone. This innovative solution ensures easy access to water pumping operations, even in remote locations, enhancing overall efficiency and convenience for users.
Benefits of new age-developments
ALES's, aims to revolutionize a cost-effective and user-friendly remote-control solution for managing pumps. ALES's solution enables the pump to be controlled through SMS messages or calls sent by authorized users from a specified list. This user-friendly approach eliminates the need for complex interfaces or technical expertise, making it accessible to a wide range of users.
Furthermore, the study focuses on ensuring the durability and reliability of the pump's components. By using materials with excellent properties, such as no cracking, warping, or delamination of samples, the pump's performance and longevity are enhanced. These materials are selected for their ability to withstand various environmental conditions, including room temperature and ultra-low temperature settings.
The combination of a straightforward remote-control method and the use of robust materials not only simplifies the pump's operation but also ensures its efficient and long-lasting performance. This innovative approach is expected to have practical applications across various industries, where remote control and durable pump operation are critical requirements. By integrating these aspects, the study aims to offer a comprehensive and meaningful solution to meet the challenges of modern pump management.
Merger& acquisitions

This transformative move revolutionized market dynamics and fostered innovation in the offshore industry, promising to propel sustainable development and efficiency for years to come.
Aker BP and Framo have taken a significant stride in advancing the modernization of the Norwegian Continental Shelf by signing a substantial, long-term agreement. This contract pertains to seawater lift pumps, and what sets it apart is the innovative compensation structure. Both companies have chosen to tie the compensation directly to the uptime of the facility.
This forward-looking approach aligns their interests and encourages optimal performance, ensuring efficient and reliable operations in the offshore environment. Such partnerships demonstrate the industry's commitment to enhancing efficiency and sustainability in offshore operations for the benefit of the region and beyond.
---
Each year Signicent provides consultancy to hundreds of organizations to help transform their innovations to value.
---
Market
The Global Smart Pump market size is projected to reach $1.32 Bn by 2028, from $0.80 Bn in 2021, at a CAGR of 7.4% during 2021-2028.
Market segmentation's
By Technology
Monitoring
Energy management
Remote control
Others
By Applications
Commercial
Residential
Industrial
By region
APAC
North America
Europe
Row
Key players
Market intelligence is a vital process that involves evaluating a company's sales in relation to the overall industry's total revenues. The primary focus is on identifying the key players who dominate the market and contribute significantly to its sales. By comparing the performance of these leading companies with their competitors who manufacture similar products and provide services, the analysis aims to assess their competitiveness.
The top leading global players in the market are as follow Grundfos India, Liberty Pumps , Danfoss , Emerson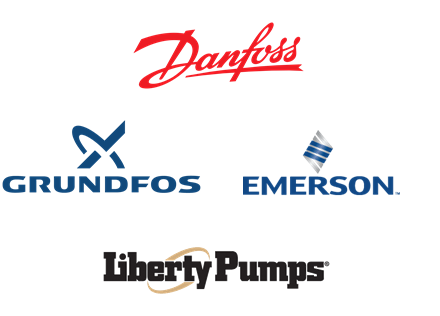 ---
Recent Report