This textile trends analysis report demonstrates innovative technologies, products, solutions to existing problems, applications, market research and trends in the commercial fabric, medical fabric & textile industry.
---
The textile industry is flourishing globally. The textile trends analysis discloses that odour less fabric and the smart fabric have changed market dynamics. The textile industry now looks beyond just adding aesthetic value, the industry focuses on sustainable development. Moreover, the incorporation of smart technology in textile has helped in the expansion of the global market.
The future seems highly optimistic for the textile industry. It is one of the most exciting momentous industries. The textile trends analysis report extensively talks about biodegradable wearables.
Smart fabric is striding on a radical, illimitable, and intricate horizon. Odor-free fabrics and Conductive clothing have taken abreast. With the astounding growth in electrically conductive textile and odor-free fabrics, new ways of expanding business are looked upon. The patent landscape and infringement can help you in making informed decisions.
To know more about recent developments for 'Harvesting Energy' from 'Conductive Yarns' read the smart textile report.
Challenges Faced By Textile Industry
To understand the industry challenges relating to anti-bacterial and odor-free fabrics technology we went through thousands of journals, articles, and patent literature to examine the problem areas.
The silver release behavior of the silver nanoparticle-infused cotton fabric during consecutive launderings in water and a detergent solution.
Antimicrobial properties in textiles is in high demand. While offering protection from germs is a positive factor, there has been some disquiet concerning the environmental impact of antimicrobial treatments.
Resolutions Offered
After a holistic analysis of scientific pieces of literature, products, emerging and novel inventions being carried out in the odorless textile industry, we came across several viable, innovative, and possibly the finest solutions. A few are listed below for reference:
Silver nanoparticles (12 ± 3 nm in diameter) were uniformly produced throughout the entire volume of cotton fiber with a concentration of 3017 ± 56 mg/kg.
A series of ester‐containing cationic silicone softeners with different alkyl chain lengths were successfully synthesised to manufacture antibacterial cotton fabrics. The synthesised fabric showed better primary biodegradability than traditional softeners.
Using Antibacterial and Antifungal Agents
Antibacterial and antifungal agents are mixed with nano-sized metal used in wet tissue/ tissue papers. We analyzed a patent by (Wang Jung, Gu), which unveils a method for producing a water-containing tissue paper having an antibacterial and antifungal function. The present invention relates to a method for producing a water-containing tissue paper having an antibacterial and antifungal function adapted to be hydrated.
---
Each year Signicent provides consultancy to hundreds of organizations to help transform their innovations to value.
---
Emerging Technology For Ordorless Shoe Soles
Bad-smelling shoe soles are an age-old problem. Stinky shoe soles sometimes cause embarrassment. Now, with advancements in technology water, dirt, oil repellents with antibacterial and anti-odor agents in shoe soles are being used.
We analyzed a patent by NABERNIK STANE et .al which discloses a shoe sole barrier material. It is provided with or treated with special chemical agents. The agents could be one or more agents from the group of materials consisting of water-repellents, dirt-repellents, oil-repellents, antibacterial agents, anti-odor agents, and combinations thereof.
Anti-bacterial deodorization shell fabric
The anti-bacterial deodorization shell fabric is made of a blend of bamboo charcoal and chitin fiber.
We analyzed a patent by FU JUN which unveils anti-bacterial deodorization shell fabric. An antibacterial deodorant fabric is woven from warp and weft yarns, which are blended with bamboo charcoal fiber and chitin fiber. The blending percentage is 55% for bamboo charcoal fiber and 45% for chitin fiber. The weft yarn is made of hemp fiber, and the flower structure of the fabric is made up of eight warp yarns and eight weft yarns.
Innovation in Deodorizing Fabrics
A textile possessing deodorizing properties is known for keeping the clothes smell fresh. They also improve indoor air quality considerably. The fundamental deodorizing methods encompass improved adsorption, catalytic decomposition, source control, and masking.
We analyzed a patent by Wang et.al (2020) that unveils deodorizing for fiber and fabric. The principal process and techniques involved are Adsorption, catalysis, source control, and masking.
Sustainable Shoe is Setting Trends In Global Market
TENCEL™ Footwear is one of its kind. The Lyocell fibers from Lenzing make complete sustainable shoe solutions possible. They can be used for every part of the shoe, whether as textile fiber in the upper fabric, lining, insoles, and laces/zipper/sewing thread. As nonwoven fiber in insoles or padding or as TENCEL™ Lyocell powder in outsoles.
Regulatory Authorities in Textile/ Fabric Industry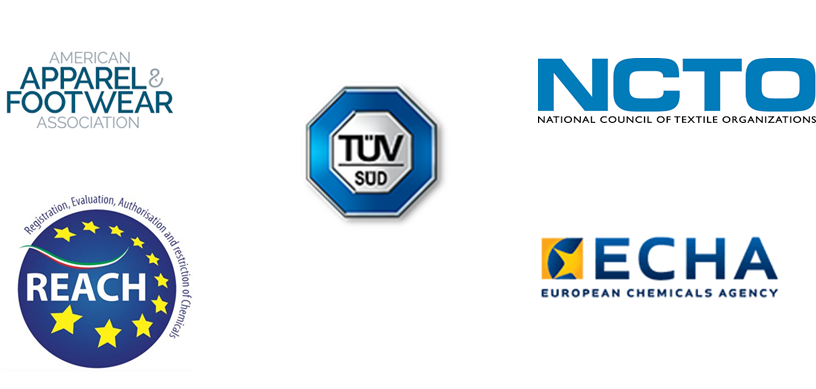 Biodegradable Face Covers
Innovation in the textile industry can be witnessed in the work of ISKO VITAL™. The face masks are made with organic cotton. These face masks are biodegradable as well as more sustainable. They are latex-free, water repellent and offers certified high bacterial filtration, too.
---
Recent Reports