Note: The free primer on Tobacco Harm Reduction can be requested from here.
---
According to W.H.O, Tobacco is taking lives of more than 8 million people each year. It is estimated that more than 7 million of the deaths are due to direct consumption. While 1.2 million are the result of non-smokers being exposed to second-hand smoke. Thus there is a need to reduce harm caused by Tobacco. Our research looked into challenges, viable solutions, innovations, current R&D trends, key companies, universities and market research.
Challenges Associated with Tobacco Harm Reduction
It becomes essential to combat the concerns, therefore to understand the industry challenges, we thoroughly investigated thousands of scientific literatures, patent literatures, and recent inventions. We came across the following challenges that are most commonly faced.
The cigarette harm reduction techniques mainly include the change in the combustion state of a cigarette and the adoption in a special filter tip. Some aroma components may get trapped by a filter material, affecting the taste of the cigarette.

Presently used harmless cigarette filters used have a great impact on odor of high-quality tobacco and scent of smoke is mainly contained in tar, and the low tar makes the smell of smoke worse. Only a lot of additives can be added. Instead, it will add new harmful substances.

E-Cigarettes currently in use, have a number of chemical toxicants and nicotine which are still a cause of number of diseases. There also remains presence of some emission toxicants, biological activity and elevated biomarkers of exposure (BoEs).

In Machine yield cigarettes, smoke constituents or chemical classes could not be entirely eliminated from mainstream smoke NFDPM (Nicotine-Free Dry Particulate Matter), nicotine and CO and glycerol. These cigarettes give higher yields of carbonyls and other volatile smoke constituents. Thus, there is a need for more harmless cigarettes.
Viable Solutions
It is evident that once we understand the industry challenges, we can find innovative solutions to it.
A cigarette smoking device having an electronically-vaporizing function. It helps in increasing the smoking number of the cigarette. The mainstream smoke of the cigarette is mixed with vaporization vapor. It ultimately improves the smoking sensory quality and reduces the harm of the smoking to the human body.
A harmless cigarette made of tobacco which does not need to be ignited. It does not contain harmful health ingredients formed by combustion.
Tobacco heating products (THPs) are a potentially safer alternative to combustible cigarette smoking. Through continued use, THPs may reduce smoking-related disease risk. Whilst maintaining the sensorial experience and nicotine delivery.
Developing a cigarette by using a combination of technological approaches, and chemical testing. Different smoking parameters like specific toxicants or groups of toxicants in mainstream smoke are tested. These have the potential to reduce exposure of smokers to toxicants.
We are consistently tracking the changes in the innovations in tobacco and e cigarette sector. Our experience and understanding of the latest market trends and forecasts is helping business to grow fast. Contact Signicent, for further information.
Innovations in Tobacco Harm reduction
China Tobacco Yunnan Industrial Co Ltd: A cigarette smoking device that has an electronically vaporizing function. The invention aims at increasing the smoking number of the cigarette by mixing the mainstream smoke of the cigarette and vaporization vapour, improving the smoking sensory quality, reducing the harm of the smoking to the human body and the filter tip may trap one portion of tar to prevent the tar generated by the combustion of the cigarette.

ZHANG ZHONGGUANG: This reference discloses a harmless cigarette made of tobacco composed of two harmless extracts of tobacco and a tobacco rod. The cigarette rod is composed of an atomizer. The invention can volatilize various forms of flavour components in the tobacco aroma by a two-stage atomizer. This reduces the temperature of the hot mist to a temperature close to room temperature that gives the smoker no burning.
Case studies- Tobacco Harm reduction
Group Research and Development, British American Tobacco (Investments) Ltd.: The products like Tobacco heating product (THPs) and nicotine-replacement therapies can also be used for cigarette smoking substitution. The lack of combustion results in significantly fewer chemical toxicants formed in the aerosol than in cigarette smoke.

ENI Limited: The cigarettes made by combining technological applications that individually reduce the machine measured yields of specific toxicants or groups of toxicants in mainstream smoke.
Some Innovative Products
Japan Tobacco International : Nordic spirit pouches contain plant-based fibers, nicotine, additives and flavorings. They are intended to be put beneath the upper or lower lip and are absorbed through the gum.

British American Tobacco : EPOK is an oral tobacco product. It is white in color and comes in pouches which contain white tobacco, guar gum, pine and eucalyptus cellulose, flavoring and nicotine derived from tobacco leaves.

Imperial Brands : Pulze uses a cylindrical ceramic rod that gently heats the tobacco to a pre-set temperature, 315 degrees Celsius in eco mode and 345 degrees Celsius in standard mode. This rod penetrates the iD stick, warming the tobacco stick inside outwards.
---
Each year Signicent provides consultancy to hundreds of organizations to help transform their innovations to value.
---
Innovations by Universities
Central Michigan University (US): The University found phenolic compounds in ECIG (Electronic Cigarettes) aerosols using a novel analytical method. The method is based on liquid−liquid extraction to separate phenols from the major constituents of electronic cigarettes aerosol. The performance metrics showed that the analytical method has high specificity and reliability to separate and quantify phenolic compounds in ECIG aerosols.

University of California (US): They studied "tar ", nicotine, and carbon monoxide exposure in habitual smokers switched from their usual brand to high (15 mg of tar), low (5 mg of tar) or ultralow-yield (1 mg of tar) cigarettes. The data indicate that ultralow-yield cigarettes do deliver substantial doses of tar, nicotine, and carbon monoxide, but that exposures are considerably less than for other cigarettes.
R&D in Cigarette Filters
Bio-on has patented a new material following research conducted by CNS laboratories in Italy and Clarkson University in New York state. The new product, a natural and biodegradable polymeric liquid made from the revolutionary bioplastic Minerv PHA (Polyhydroxyalkanoates) developed can replace the triacetin used in cigarette filters and block up to 60% of harmful substances.

A cellulose cigarette filter with three-dimensional (3D) hierarchically porous structure was fabricated using a natural cellulose Juncus effusus (JE) fiber, whose pore size was well controlled by biocompatible polyvinylpyrrolidone (PVP) using a simple dip-dry method. These interconnected channels were demonstrated as the main roles for highly effective removal of PAHs (Polycyclic aromatic hydrocarbons).
Market Research on Tobacco Harm Reduction
The global smokeless tobacco products market size was valued at USD 13.6 billion in 2018 and is estimated to expand at a CAGR of 7.2% in the forecast period of 2019-2025.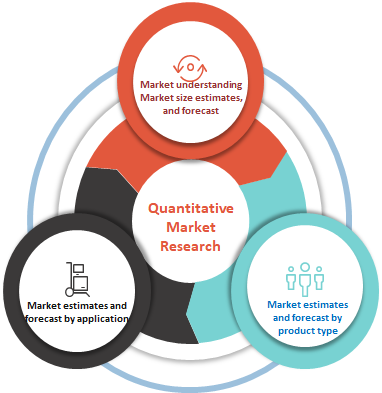 Drivers
Convenient use
Lower risk to health
Lower cost
Inclination towards different flavored products
Start-ups in the Field of Tobacco Industry
Vapour Titan (2020, APAC) can be your number one source for all things vape. They are dedicated to providing you with the best of Premium E-Liquids, Vape Kits & Accessories with a focus on customer service.

Black Buffalo (2015, US) is the first product to deliver on all aspects that matter to smokeless tobacco (ST) consumers using a non-tobacco leaf. Their product eliminates the carcinogens found in traditional ST products. The company's product is very similar to real dip and is available in 5 different flavors.

The Magic Mist (2011, US) is an electronic cigarette industry. They provide compatible or universal cartridges and batteries for over 40 electronic cigarette brands in the industry such as V2 Cigs, Blu cigs, Mistic, South Beach Smoke, Premium E-cigarettes, Green Smoke, Nicotek Metro, Ecigs Brand, and many others.
Key Players in Tobacco Harm Reduction Sector
British American Tobacco plc (BAT) is a British multinational company that manufactures and sells cigarettes, tobacco and other nicotine products. BAT has operations in around 180 countries, and its cigarette brands include Dunhill, Kent, Lucky Strike and Rothmans.

Imperial Brands plc is a British multinational tobacco company. It is the world's fourth-largest international cigarette company. It produces over 320 billion cigarettes per year, has 51 factories worldwide, and its products are sold in over 160 countries. Imperial Brands is also listed on the London Stock Exchange.
Companies Making Raw materials for biodegradable Cigarette Filters
RJ Reynolds Tobacco Co/NC (North Carolina), is manufacturer of tobacco products. The company has number of patents in the field of biodegradable cigarettes. This is the second-largest tobacco company in the United States, R.J. Reynolds Tobacco Company.

McAirlaid´s (Germany) developed a filter media for the tobacco industry, which is completely free of plastic and made with 100% virgin cellulose, a renewable resource that is fully compostable.
Collaboration Among Companies
Yinrong (Singapore) and Esun will develop and sell canabidiol (CBD) and other types of cannabis electronic cigarettes approved by relevant laws and regulations; and sell other nicotine-containing and nicotine-free electronic cigarettes in the People's Republic of China and overseas. They also cooperate to develop electronic cigarette R&D centers and production bases.
Recent Reports