The objective of the report is to perform technology intelligence on "Bio-CNG". The report covers the following aspects:
Details of innovation/ technology advancements focusing on "Bio-CNG" in the areas of Power generation, Lightening Fuel, Cooking Fuel, Fuel Cell linked biogas system etc.
Details about production capacity of biogas from biomass.
Companies working in the biogas manufacturing market chain (from waste feedstock, biogas conversion equipment, gas distribution & to customers) and their relative share in biogas segment.
Supply chain analysis of biogas production process starting from waste feedstock to biogas & organic fertilizer production process.
Market overview, market size, growth rate, distribution or segmentation of Bio-CNG and its production technologies.
---
Problems
Agricultural waste is one of the main factors of rural environmental pollution for example, straw burning. Livestock and poultry manure causes soil, environment, and air pollution. So, there is a need of waste management techniques.
Raw biogas from anaerobic digestion systems has to be treated to remove CH4 from the rest of the impurities and noncombustible gases (H2S, CO2, N, H2O, O2, VOCs, BTX, and siloxanes) that limit the efficiency of the biogas and be able to take advantage of its maximum energy potential.
In economic terms, technologies for upgrading biogas to biomethane are most expensive in relation to investment and maintenance costs and often require high energy consumption.
Innovative Solutions
There is no denying that companies that adopt innovative approaches reach new heights in their industry. Innovations aid in the expansion of businesses by offering new market opportunities. This section of the report enlists the innovative solutions that overcome the above-mentioned problems.
Cleaning and upgrading of raw biogas from anaerobic digestion via chemical absorption method
A pilot plant setup for cleaning and upgrading of raw biogas from anaerobic digestion of a waste water treatment plant (WWTP) via chemical absorption method with MEA & MDEA amines in order to produce biomethane as bio-fuel for vehicles.Developed by University of Granada, Spain.
The MEA (20 and 40 wt%) provide high CH4 richness of approximately 96% compared to MDEA which only achieved 75%. MEA, for both concentrations (20 and 40 wt%) achieves great CO2 absorption efficiency. MEA 20 wt% is the best choice in energy terms because it achieves the highest CO2 absorption moles and the lowest energy consumption.
Coupling biomass & manure through poly-generation method
A method is developed by National Bio Energy Group Co Ltd, China for coupling polygeneration of biomass (livestock & poultry manure) aiming to co-generate electricity, heat, cold, gas, and fertilizer through the coupling of straw and livestock manure while reducing the accumulation of ammonia nitrogen, and reducing suspension particles.
This method overcomes the disadvantages of high cost of aerobic fermentation, long anaerobic fermentation cycle, high odor and low efficiency.
Revolutionize your home with WAGABOX by WAGA ENERGY
It is a breakthrough landfill gas recovery and upgrading technology, result of ten years of R&D at Air Liquide and WAGA Energy. WAGABOX® combines two upgrading processes: membrane filtration and cryogenic distillation. Membrane filtration removes the carbon dioxide (CO2) and impurities from landfill gas. The gas is then cryogenically cooled to isolate the methane (CH4) from the oxygen (O2) and nitrogen (N2). Regardless of the composition of the raw biogas, WAGABOX® produces 98% pure biomethane – pure enough to meet utilities' grid-injection standards.
---
Each year Signicent provides consultancy to hundreds of organizations to help transform their innovations to value.
---
Trends Informatics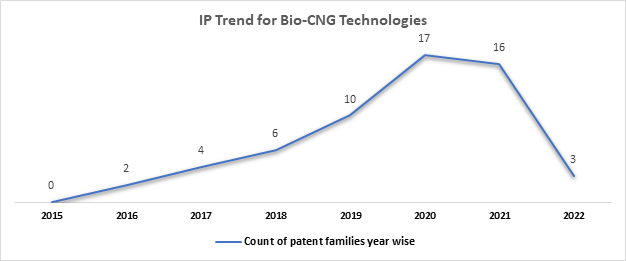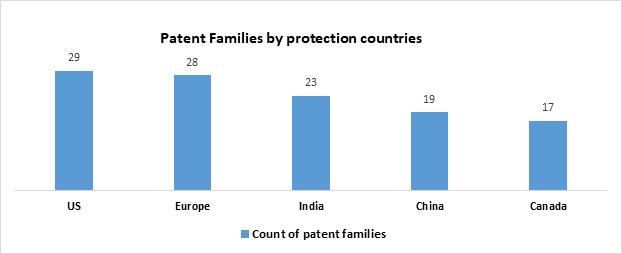 Market Insights
Signicent's research has found that the global market for biogas is growing at a CAGR of 5.57% during 2022–2028. The market size is projected to reach $74.32 Bn by 2028, from $53.69 Bn in 2021. [These are initial secondary datas which may vary]
Global Players
This section of the biogas report enlists the global players working in the biogas sector.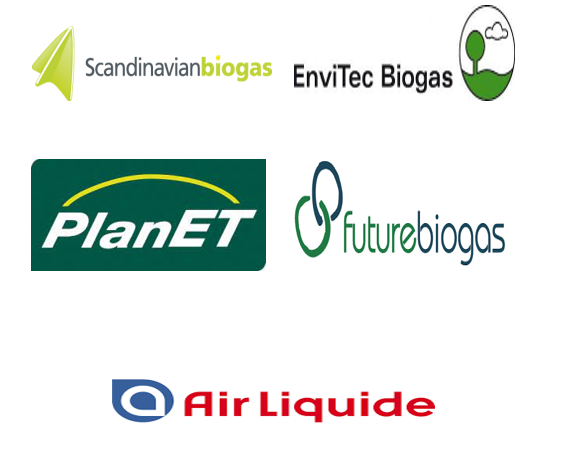 ---
Recent Report