Bristol Meyers Squibb (BMS), manufacturers of Efavirenz (patented drug for HIV) won over the companies named Mylan Pharmaceuticals Inc. and Mylan Laboratories Ltd. that made generic version of Efavirenz that is Sustiva. The companies filed an application in court for the permission to manufacture and sell Sustiva before the patent granted for Efavirenz would expire, against which Bristol Meyers filed a suit of infringement in 2009.
Efavirenz inhibits enzyme reverse transcriptase (RNA dependent DNA polymerase) that is critical for HIV treatment. It exist as a crystalline polymorph and is protected by the US6673372B1 patent and asserted in detail in claim 16 and 18 of the suit. Bristol-Myers Squibb Co. v. Mylan Pharm. Inc., CIV.A. 09-651-LPS, 2012 WL 1753670 (D. Del. May 16, 2012)."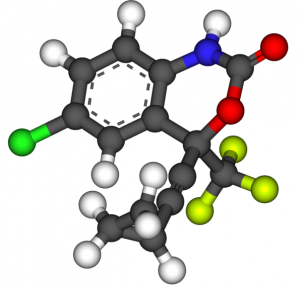 Mylan argued about the invalidity of claim 18 on two basis that are Efavirenz's crystalline form is already patented and secondly the written description requirement according to 35 U.S.C. §122 was not satisfactory. The final decision was in favour of Bristol Myers that appealed for injunctive relief. According to Judge Leonard P. Stark the evidences given by Bristol-Myers were better both in number as well as importance. He also stated that Mylan could not prove the invalidity of claim 18 as the evidences produced by them were not convincing.
Though the news is not good for consumers but the interesting part would be to see how a generic and brand drugs would maintain a balance while abiding by law and orders related to patents.