The objective of the report is to perform a technological intelligence on Vegetables, Pickles & Sauces. The report on pickle & sauce making covers the following aspects:
Recent innovations and trends in the market
Market Analysis covering market size, growth projection & region wise market segmentation
Competitive Intelligence including key companies, collaborations
---
Pickles and sauces have been around for centuries. But with the advent of new food technologies, new taste experiences along with health benefits can be created. Let's take a look at, what challenges have been faced by the industries and how innovative solutions are overcoming them.
Associated Challenges
Fruits and vegetables (spinach) are difficult to preserve for long periods after harvesting and as a result, a considerable amount has to be discarded. Therefore, there is a need to develop processes/ technologies to extend the shelf life of vegetables (spinach) to reduce food loss.
Loss of certain bioactive compounds, colour and texture changes in carrots because of some traditional techniques for improving their quality and shelf life.
Mayonnaise is widely incorporated in the diet of individuals, despite concerns of it related to high cholesterol levels of egg yolk (an ingredient in mayonnaise). Excessive consumption affects the health of the person.
Innovative Solutions
Impact of Pulsed Electric Field on drying of spinach leaf
A new pre-treatment technique known as the pulsed electric field (PEF) has been used and its impact on drying rates, shrinkage and quality parameters of spinach during hot air drying was assessed.
It is a nonthermal food-processing method, in which an electric field is created between electrodes. PEF prevents the excessive temperature increase due to intermittent very rapid processing times (μs). It causes electroporation and improves the water permeability of cell membranes.
The results significantly favour the novel pre-treatment PEF technique which showed reduced drying time and produced high-quality dried spinach.
Yerba mate extract to improve phenolic content & colour of carrot pickles
A novel method involving the addition of yerba mate (YM) extract to carrot pickles has been deployed successfully for improving the polyphenol content, colour and sensory acceptability of the food product.
Moreover, pickling modifies the Total Phenolic Content (TPC) & natural antioxidant properties of these foods. Therefore, there is a need to add these compounds from external sources to counteract the effects of processing on these metabolites.
Effect of hydrocolloids on the quality & shelf life of hazelnut sauce
An alternative sauce involving the use of hazelnuts with the addition of hydrocolloids has been formulated. The incorporation of hydrocolloids in hazelnut sauce has been proven to supply adequate viscosity and prolong the stability of the suspension. Hence, it could be concluded that the hydrocolloid-infused hazelnut sauce could possibly be used as a functional alternative to mayonnaise.
---
Each year Signicent provides consultancy to hundreds of organizations to help transform their innovations to value.
---
Competitive Intelligence
Dried Vegetables
Olam Food Ingredients (OFI), a global leader has joined hands with Agri-Neo to produce organically pasteurized dried onions. The partnership makes use of OFI's leadership in dried onions and Agri-Neo's pasteurization technology. The onions are dried using technology that enables pasteurization without radiation and thereby enhancing the safety of food in OFI's organic and conventional dried onion ingredients. The dried onions can be used in pizzas, burgers, sauces, snacks and soups.
Pickles
Three Threes has joined hands with Perfection Fresh to launch a range of Australian pickles. The Australian pickles are made of baby cucumber "Qukes" and have an American-Style flavor with dill and peppercorns which offers a bright, sharp style flavour. This partnership helps to achieve sustainability goals and allows customers to enjoy Qukes in a new way. The pickles are in the perfect range for hamburgers, wraps or sandwiches.
Sauces & Dressings
A celebrated iconic citrus brand Sunkist recently joined hands with Sokol, a 125-year-old family-owned food formulation team to disclose the latest flavor innovation in order to develop bright sauces and dressings which provide gluten-free, soy-free, nut-free, dairy-free and egg-free offerings wherein the flavour of citrus is celebrated in an array of profiles including Lemon Pepper Caesar, Grapefruit Poppy Seed, etc.
Global Market Insights
The global dehydrated vegetables market is expected to expand at a CAGR of 4.8% from USD 54.24 million in 2018 to USD 90.64 million by 2028 end.
The global pickles market is estimated to reach $14.6 Billion by 2027, growing at a CAGR of 5.1% over 2020-2027.
The global sauces market is expected to grow at a CAGR of 5% during the forecast period of 2022 – 2027. Furthermore, it was also found that the exports of Sauces & Seasonings grew by 6.92% (CAGR) from $13.6B to $14.6B.
Startups in Spotlight
This section of the pickle & sauce report highlights the startups emerging in the food industry.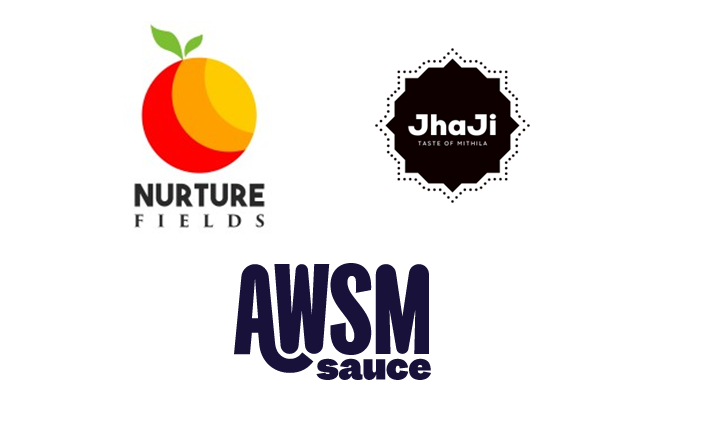 ---
Recent Report