Indian pharmaceutical companies have increased their expenditure in their research and development section by 19.7%. The purpose of this increment is not to discover new drugs but to create more cost effective generic drugs. More investment may make them a good competitor for patent grant against the innovators.
It was seen that even after increasing the cost of R&D section, Indian companies could not get any major success in the new drug discovery or new drug delivery systems for many years. Therefore, the development of New Chemical Entities (NCE) and methods as a substitute for already patented products or technologies could be a good option. But success of this strategy requires good partnerships. Therefore, many multinational companies are now looking for partnership with Indian pharmaceutical companies, for example Biocon with Mylan and Sun Pharmaceutical with Merck and Panacea with Osmotica.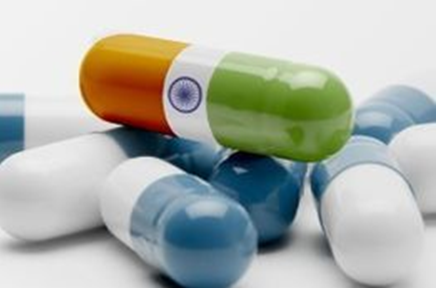 The R&D expenses, according to Pharmabiz study conducted on 30 companies have increased from 4,478 crores in 2011-12 to 5,360 crores in 2012-13. Dr. Reddy's Laboratories had the highest standalone expenditure of Rs. 690 crores on R&D which was followed by Cadila Health Care with 493 crores, Ranbaxy Laboratories (449 crores) and Cipla (425 crores).
Companies like Piramal Health care, GlenMark, Sun Pharma, etc. have shown a remarkable growth in their R&D expenses. Sun pharma spent Rs. 310 Crores with a growth of 42% during 2012-13. Companies like Biocon, Unichem laboratories, Shasun Pharmaceuticals increased their R&D expenditure by 50% during this year. The highest was of Shasun Pharma with 179 % increase which amounted to Rs. 32.37 crores compared to last year's 11.62 crores. But the investment decreased for companies like Torrent Pharma and Venus remedies.
The result of this trend would be more approval for ANDAs and DMFs from better regulated authorities like US, Europe and Japan as high investment aids in establishing strong presence in the market where competitors are multinational firms. 119 ANDAs were approved for Indian companies and total number of ANDAs that US FDA approved was 307 for the first nine months. The leaders in this approval were Sun Pharmaceuticals and Aurobindo Pharma as they received 21 and 16 ANDAs.
Indian Pharma companies had filed 417 DMFs (Drug Master Files) with US FDA in 2012 which was more compared to 404 filed during 2011. The figures were highest with Hetero Drugs Ltd with 24 DMFs filed. Ranbaxy made a total of 197 filings, which even included 44 patents and 18 Drug Delivery System. Wockhardt had received 206 patents till December 2012. Biocon has started focusing on production of new generic products in fields like oncology, ophthalmic and had 20 molecules for ANDAs filing.
Thus we can conclude that Indian companies are looking forward for new means for the development of generic products especially in the areas like oncology, CNS systems, cardiology, asthmatic drugs, diabetes, etc. in order to make a strong presence in the international markets.