The objective of the plant-based milk report is to conduct the technology intelligence on Plant Based Milk. The report will give insights about Innovations, Competitive Intelligence, and Market trends focussing on Plant Based Milk.
---
Plant-based milk can be used as a less expensive option to fulfill the demand of essential nutrients among the population. To some extent, the lactose and the sugar found in dairy products are intolerable to many adults. Bloating, discomfort and diarrhea may occur if people consume dairy products such as cow's milk or other by-products of dairy farming.
Probiotic red quinoa drinks for celiac and lactose-intolerant people
The consumption of probiotic foods is limited for the population which is vegan, lactose intolerant, or has celiac disease. Therefore, it becomes important to provide viable alternatives for such a population. However, probiotic viability is not ensured during processing, storage, and gastrointestinal digestion (GD).
Red quinoa (Chenopodium quinoa, L.) is a pseudocereal belonging to the Chenopodioideae subfamily of the Amaranthaceae family and can be used to formulate functional beverages. Red quinoa is among those plant-based foods that contain all the essential amino acids, trace elements, and vitamins, giving it protein quality comparable to that of milk while outperforming wheat, corn, and rice in terms of biological value, nutritional value, and functional quality.
The quinoa drink represents an alternative to the production of functional beverages. For people who are allergic to milk proteins, vegans, lactose intolerant, or celiacs, these fermented quinoa drinks provide an additional dose of probiotics. However, further research is required to determine the ideal storage conditions for the microbes' survival in this matrix.
Non-dairy milk of cowpea and sesame
Non-dairy milk can be a potential alternative for those who are allergic to milk proteins, vegans, lactose intolerant, or celiacs. The goal of the current report is to determine the optimal processing technique and create non-dairy milk using a blend of cowpea (Vigna unguiculata) and sesame (Sesamum indicum).
The treatments with cowpea and sesame mixtures are made using three preparatory processing techniques, including roasting, germination, and drying, in order to choose the most effective technique and formulate the blend.
The developed plant milk's physicochemical property values were lower than those of fresh milk. Milk represents an alternative to the production of functional beverages. However, additional research is required to determine the ideal storage conditions and to improve the physicochemical properties of milk.
Recombinant Casein
Recombinant synthesis can be used to produce animal-free dairy products in a number of distinct processes and is technically possible. However, it is yet to be investigated if this synthesis will result in animal-free dairy products that are both commercially and environmentally viable or not.
There have been concerns about sustainability and animal welfare that are linked to the consumption of animal proteins. As a result, there is growing interest in the recombinant synthesis of milk proteins. Several studies have demonstrated that milk proteins may be produced utilizing a variety of expression systems.
The dairy alternative milk where one or more recognized recombinant milk proteins are present in the substitute dairy product mix has been disclosed. The innovation is based on the idea that the subset components in milk produced by mammals can be used to make compositions that have the same flavour, appearance, nutritional value, scent, and mouth feel as milk produced by mammals. The final concentration of milk contains one or more identified recombinant milk proteins, lipids, flavour compounds, and sweetening agents.
---
Each year Signicent provides consultancy to hundreds of organizations to help transform their innovations to value.
---
Partnerships
This section of the Plant-based Milk Report talks about the recent partnerships of the food industries to bring plant-based substitutes for animal-derived milk.
New alliance to bring animal-free milk proteins
Formo is a food biotech company, founded in 2019 in Berlin, on a mission to bring the next generation of sustainable, healthy, and equitable dairy products to consumers.
BRAIN AG is an industrial "white" biotech company, founded in 1993 in Germany, that develops novel bioactive natural compounds and proprietary enzymes for its partners and customers in the chemical and pharmaceutical industries, as well as the food and cosmetics industries.
In Feb 2022, Formo and Brain Biotech started working collaboratively to bring bioidentical milk proteins to commercial viability. The two German natives will combine their skills in the new location while utilizing shared platforms for scaled fermentation capability. Using the Brain Engineered Cas platform, Formo has created a milk protein that is devoid of animal products and can be mass-produced. Brain Biotech's facilities in Germany, UK, and US hints at its global potential.
US$30M partnership to produce vegan milk for Asia
Oatly Group AB was founded in 1990 in Malmö, Sweden. This Swedish food company produces alternatives to dairy products from oats.
Yeo Hiap Seng Limited is a Singaporean beverage company, founded in 1990. It operates as an investment holding company as well as a drink manufacturer in Singapore and Malaysia.
In march 2021, Yeo's and Oatly combined their resources to invest US$30 million in the facility and equipment. Products from Oatly will now be produced for the first time outside of Europe and North America. The new facilities will be managed, operated, and maintained by Yeo's, and both parties will carry out end-to-end manufacturing for Oatly items destined for markets throughout Asia.
Market
This section of the plant-based milk report highlighted the market analysis of non-dairy milk products. Analysis shows that the market share for plant-based milk is rising exponentially. The global plant-based milk market is currently valued at US$ 12.1 Bn and is anticipated to surge at a CAGR of 9.5% to close in on a valuation of US$ 29.5 Bn by 2031.
Key Players
According to Signicent's research and analysis, the leading players working in the manufacturing of plant-based alternatives to dairy products are listed below: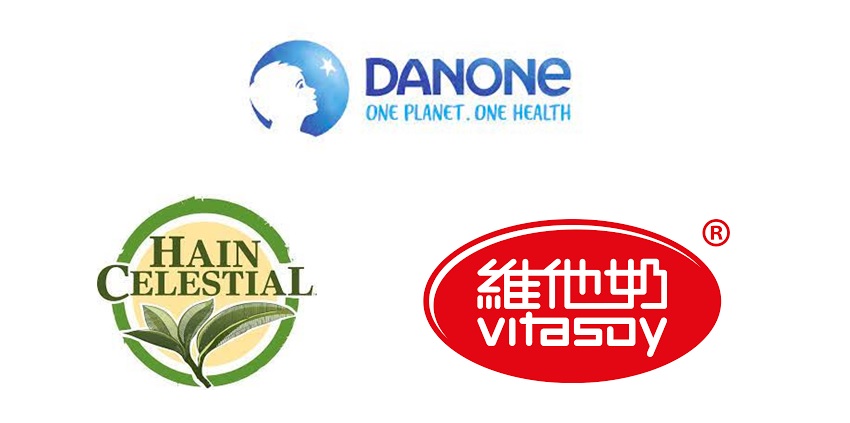 ---
Recent Report