Objective
Signicent captivating objective is to revolutionize liver cancer care by seamlessly integrating AI and robotics, ushering in a new era of personalized, minimally invasive treatments. By optimizing patient outcomes, reducing complications, and prioritizing well-being, we aim to reshape the standard of care and enhance survival rates for liver cancer patients.
---
Challenges
Signicent investigational research challenges collectively highlight various obstacles in the healthcare landscape, emphasizing the need for improved diagnostic methods, expanded treatment options, enhanced access to specialized care, increased research and development efforts, and equitable healthcare systems to address these concerns and improve patient outcomes:
Late diagnosis: limited treatment options, high recurrence rates, underlying liver disease complications, limited access to specialized centers, financial constraints, and lack of effective targeted therapies are significant challenges in healthcare.
Limited treatment options: lack of diverse and effective therapies for a disease or condition. This can stem from treatment ineffectiveness or insufficient research and development. Patient outcomes and quality of life are significantly affected by limited treatment options.
High recurrence rates: This can be a significant concern for patients and healthcare providers, as it often requires additional rounds of treatment or ongoing monitoring
Underlying liver disease complications: These complications can include liver failure, hepatocellular carcinoma (a type of liver cancer), portal hypertension, or ascites (abnormal accumulation of fluid in the abdomen). Such complications can further complicate the management and treatment of liver-related diseases
Limited access to specialized centers: limited access may be due to geographical barriers, lack of healthcare infrastructure, or insufficient healthcare resources in certain regions, resulting in delayed or inadequate treatment.
Financial constraints: High healthcare costs, lack of insurance coverage, or limited financial resources can hinder patients' ability to seek timely and appropriate medical care, resulting in delayed diagnosis, limited treatment options, and poorer health outcomes.
Lack of effective targeted therapies: This can be particularly challenging for complex diseases or conditions where generalized treatments may not provide satisfactory results.
Solutions
Improved early detection through screening programs and innovative diagnostic tools.
Advancement in treatment options, including targeted therapies and immunotherapies.
Enhanced surveillance and follow-up protocols for early detection of recurrence.
Multidisciplinary approach involving specialized healthcare professionals.
Increased access to specialized centers and capacity building.
Financial support and affordability initiatives.
Global collaboration and knowledge sharing for progress in liver cancer treatment.
Innovation
Signicent's experts recently identified that Researchers at the University of Toronto and Insilco Medicine have made a remarkable discovery in the field of liver cancer treatment. In just 30 days, their AI-based drug discovery platform, Pharma.AI, identified a potential treatment for hepatocellular carcinoma (HCC). Moreover, the AI system accurately predicted survival rates. This groundbreaking study showcases the power of AI in accelerating medical research and holds promise for improving outcomes in liver cancer patients.
---
Each year Signicent provides consultancy to hundreds of organizations to help transform their innovations to value.
---
Markets
According to our market research, the global liver cancer diagnostics market is projected to grow from $10.32 million in 2023 to $13.71 million in 2027, exhibiting a Compound Annual Growth Rate (CAGR) of 7.4%. This indicates a positive upward trend in the market, highlighting the increasing demand for liver cancer diagnostics.
Merger & Acquisition
In 2023, Coherus BioSciences (Nasdaq: CHRS) has acquired Surface Oncology (Nasdaq: SURF), a strategic move aimed at strengthening its immune-oncology pipeline. This acquisition enhances Coherus BioSciences' ability to develop innovative cancer therapies by leveraging Surface Oncology's expertise. The integration of resources and knowledge will accelerate the development of immune-based treatments, addressing unmet medical needs in cancer care. This move solidifies Coherus BioSciences' commitment to advancing cancer treatment options.
Prenetics Global, a genomics and diagnostic testing company based in Hong Kong, has recently announced its plan to acquire a majority stake in ACT Genomics, a precision oncology firm headquartered in Taiwan. This strategic move signifies Prenetics Global's commitment to expanding its presence in the field of precision medicine. By acquiring ACT Genomics, Prenetics Global aims to leverage its expertise in genomics and diagnostic testing to further advance precision oncology solutions. This acquisition marks an important milestone in the collaboration between the two companies and demonstrates their shared vision of revolutionizing cancer care through cutting-edge genomic technologies.
Key players
According to Signicent's, Competitive intelligence, there are a number of key players in the market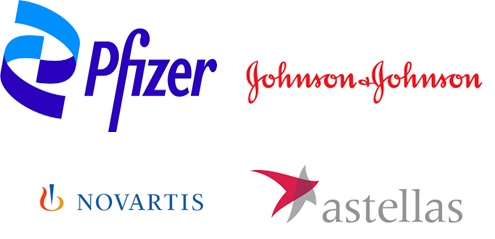 ---
Recent Report